Printings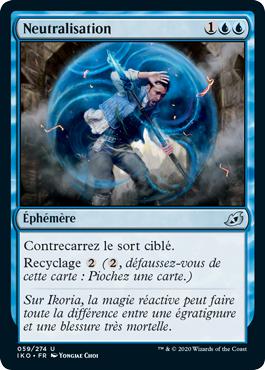 Comments
French printing
Éphémère
Contrecarrez le sort ciblé.
Recyclage (, défaussez-vous de cette carte : Piochez une carte.)
Sur Ikoria, la magie réactive peut faire toute la différence entre une égratignure et une blessure très mortelle.
English printing
Instant
Counter target spell.
Cycling (, Discard this card: Draw a card.)
On Ikoria, reactive magic can make the difference between barely grazed and really dead.
Oracle
Neutralize
Instant
Counter target spell.
Cycling {2}